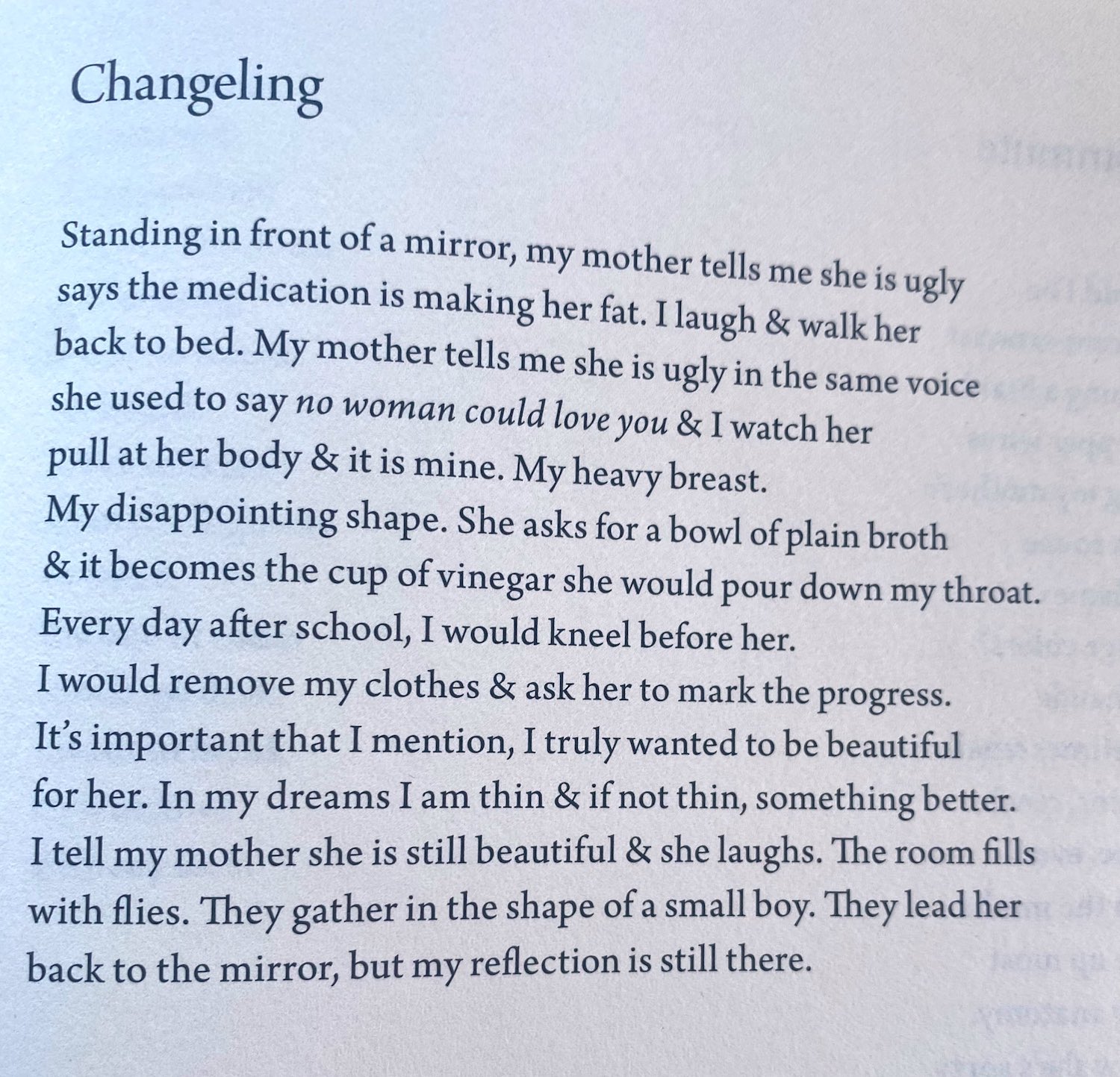 by Hieu Minh Nguyen, a poet around my age who is from Minnesota (source)
Originally I typed the poem, but realized that a lot of poems aren't made for web typography.
It is eerie how poems and prose I've written in the past hold similar themes and metaphors to "Changeling". I regret not attending one of Paul Tran's poetry workshops, as we were both students at WashU. My friend attended and loved it. Paul started off the workshop asking what everyone's rose, thorn, and bud was that day. I don't know why the Vietnamese Students Association never reached out to them. Man is it cool as heck to keep learning about these Vietnamese poets instead of hearing from my mom about another faceless cousin becoming a doctor.